On sale as of 19th February on Amazon.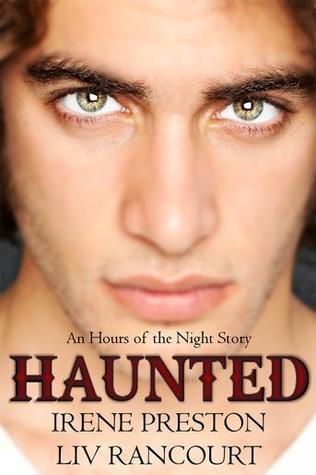 Haunted (Hours of the Night #2.5) by Irene Preston & Liv Rancourt
3*
BLURB:
Noel Chandler had a good reason for leaving the L.A.P.D. for New Orleans, but when he walks into a burned out Garden District mansion, he discovers there are some things he can't outrun. The spooks can find him anywhere.
As the resident historian for the cable show Haunts and Hoaxes, Professor Adam Morales keeps an open mind about the supernatural. Or that's what he tells himself, until he meets a man who puts that principle to the test. Noel's smart, sexy, and has killer cop instincts. One glance from his bedroom eyes has Adam ready to believe anything.
My Review: I was given a copy in exchange for an honest review.
I found this story to be a little too short for me because there was so much more I wanted to know about both these men. That aside it was a total win, giving us a brand new couple from the same world (with an occasional mention of previous events, Thaddeus and Sarasija) as the Hours of the Night series. I can only hope that this talented pair of authors decide that Adam and Noel deserve a series of their own. I know I'll be reading it if they do.