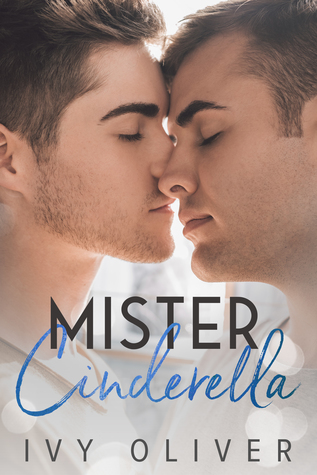 Mister Cinderella by Ivy Oliver
2*
BLURB:
Never fall for a charming Prince...
Harry-freaking-Prince. He's my arrogant, demanding, sexy-as-sin boss. A six-foot giant who micromanages his lattes.If he asks me to redo his coffee one more time, I'll throw it in his face.
Prince is a pain in my you-know-what—but that's wishful thinking. There's no way he's into me, except he won't let me out of his sight. Before long, Prince makes his intentions clear with a kiss.
He wants to blur the lines between work and play, but it has to stay a secret.
In exchange for my silence, I'll get a new apartment, a rack full of designer suits, date nights at swanky restaurants, anything I want. Anything except for what I need. A real relationship with him.
I promised him I would keep it quiet. I promised myself I wouldn't fall in love.
My Review: I was gifted a copy by the author.
This was not what I expected and it certainly didn't live up to those (possibly too high) expectations, though it was a reasonably good story and was easy to read.
However there was hardly any emotional connection between either of the main characters (nor for me as the reader). Even in the sex scenes, I felt like I'd expect to feel watching a bad porn film, so much disconnect between what the characters were supposed to feel together and what was actually there. Unfortunately unless I start giving away spoilers there isn't any way I can truly explain what was so wrong for me in this book. However as many people have given this a higher rating than mine I think a lot of it must just be me rather than the book itself. It was certainly well written and flowed easily, it just didn't resonate well with me.